What Are the Top Production Houses in Dubai?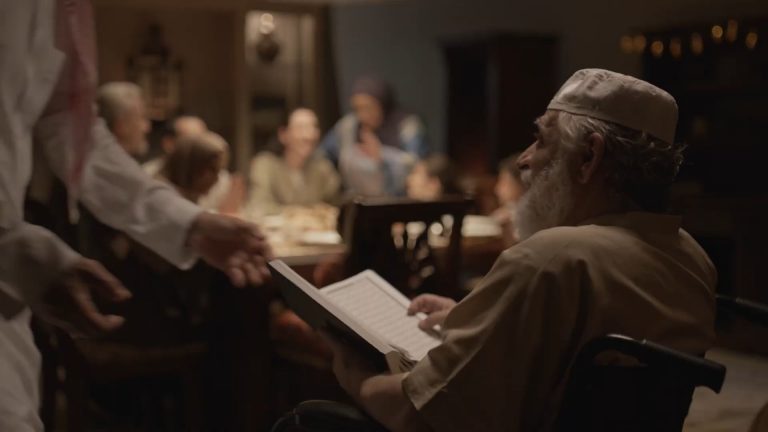 We all want the best product or service, right? We can't think of anyone that, when given the choice, would not choose the best that their money could buy. This philosophy transcends geographic regions, sectors, products, and services. It's universal. 
The UAE region is positively bursting with some of the best video production houses the world has to offer. This should come as little surprise. Why? The region has some of the highest levels of ICT (information communication technology) adoption in the world. 
From drones to autonomous vehicles, contactless buttons (which are ever-present in elevators – and have helped the UAE to minimise the spread of the coronavirus), widespread AI and robotics, the region has undergone striking digital transformation over the last decade. 
Widespread innovation has transformed lives and made what was seemingly impossible just a decade ago now integral to everyday lives. Now, it's impossible to list the breadth of new technology in a single blog (not is it the point of this blog), so we thought that we'd focus on innovation that will completely transform brand marketing in the coming years – video production.
Now, let us ask you a question: do you know which are the best production houses in Dubai? The businesses you need to supercharge your organic and brand marketing in 2022 in preparation for what will be the primary means of ranking and brand promotion in 2023? We do.
The Best Video Production Houses in Dubai?
Keep reading below to discover which Dubai production houses you need to employ this year to supercharge your marketing and stay one step ahead of the competition.
EDS FZE 
Okay, given that video production will become intrinsically linked to organic search in the coming years, for our first pick we've gone with a digital marketing agency with a strong commitment to video production.
EDS FZE is based in Dubai Silicone Oasis and offer corporate video production along with a wealth of other digital marketing services and have built a reputation for their strong, persuasive and brand-specific video content, EDS provide commercial videos, brand video content and animation. 
Boasting more than twelve years' experience, EDS have created video content for corporate events, TV and web adverts, and product showcases. They offer a full suite of video services, all shot in 4K UHD and HD audio.
Sounds great, right? However, before you pick up the phone and make an enquiry, there's a few things you should know. First of all, they're not a film production house in Dubai. They're a digital marketing agency. This means that they don't specialise in video content. Surely, if you're looking for a business to elevate your brand with video content, you need to choose an exclusive film production company.
There's also the slight hiccup that they don't have any real examples of film production on their site which is a red flag in our books, after all, the proof's in the pudding, right? 
An award-winning video production house, Sensa Productions specialise in creating video content for brands and businesses. Having worked with an impressive list of UAE – and global – businesses, Sensa Productions has partnered with Ford, Porsche, Emirates, Oman Air, Jumeriah, and Anantara, creating immersive, inspiring, and opinion-shaping video content. 
The proud recipient of numerous film-making awards across the UAE, Europe, and the USA, Sensa Productions leverages 4K, UHD technology to tell powerful on-brand stories that invoke psychological and emotional reactions from a diverse range of audiences. 
Whether you're looking for a film production company who can showcase your brand, create a compelling narrative, and deliver agility and flexibility, creating video content that tells an immersive story whilst expertly showcasing your values, products, or services, Sensa Productions is the production house in Dubai you need to choose. 
Now, as we've mentioned at the start of this blog, innovation is not to be underestimated. In fact, it's necessary. To truly achieve impactful video content, you need to look at Dubai production houses and choose the one that can innovate. 
This is exactly what Sky Vision does. Renowned for their ability to deliver cutting-edge drone videography, Sky Vision can add a whole new perspective to your content. With unrivalled passion for the medium and a commitment to pushing the creative boundaries, Sky Vision can create videography that's immerses and influences. 
Like you'd expect, Sky Vision uses only cutting-edge equipment, including 4K ultra-HD cameras, cutting-edge studio equipment, and leading DJI Mavic drones to plan, execute and edit aerial video content. From shooting glorious panoramic video content of landscapes to capturing Dubai's urban landscape, Sky Vision's videography has a transportive effect on audiences.
In fact, Sky Vision has won more than 20 awards worldwide for the sublime videos. If you want to elevate your brand, you need Sky Vision's videos. It's that simple.
The Top Dubai Production House
So, as you can see, there are only a handful of production houses in Dubai that have the skills, experience, creative and technical acumen to deliver video content that elevates your business, brand, or story to the stratosphere. 
Remember, choosing the right production house is essential to achieving your ambitions. Choose the right one and you'll leave the competition grounded while your brand, business, or story soars.