What the Top Video Production Companies in UAE Should Offer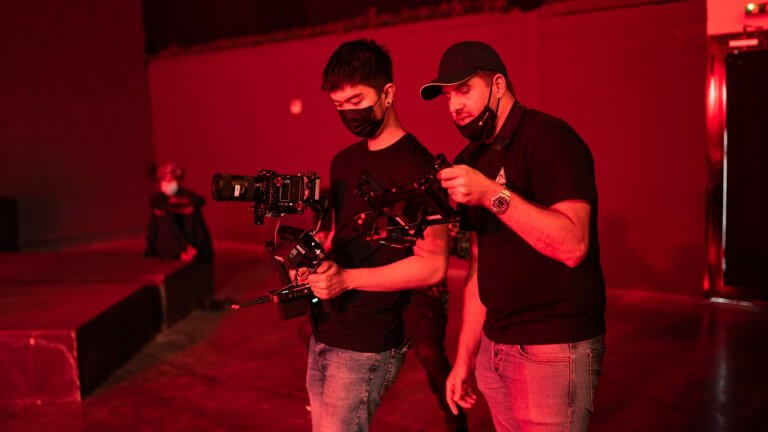 This article should help you decide how to choose from the top video production companies in UAE. The way we consume content is changing. Copy and infographics are all good and well, they serve their purpose, but as the years roll by, it becomes increasingly difficult to innovate.

Now, of course, good content writers and graphic designers can think outside the box, creating content that engages and inspires, driving traffic to websites and adding value, but the time has come for marketers (and brands) to do more. In 2021, leveraging video content is something that every brand needs to do and corporate production companies in UAE can help businesses to achieve their goals.

Why? Well, there are several reasons. For one, you can diversify your content, creating an all-around better experience for your prospects and customers. Then there's the opportunity to communicate messages in a more succinct and engaging way – whilst bolstering your brand values. All this can be neatly packaged in a well put together video.

So, now comes the next question: how do you choose a video production company in UAE that has the expertise, experience, creativity, and technical flair to create video content that perfectly encapsulates who you are, what you can do, and what you can offer customers? By following our advice.

What the Top Video Companies in UAE Should Offer
Think for a moment, what ad made a difference to your purchasing? What is the most impactful ad you remember? When we read something like that it makes us think of TV ads. The Coca-Cola holidays are coming Christmas TV ad is one that we all know. Guinness has established a reputation for creating memorable TV ads – remember the surfing with white horses or the octogenarian swimming against the clock for a pint and who can forget the Budweiser frogs.

Now, these are all examples of the best TV ads in modern memory. Today, media production companies in Dubai, like Sensa Productions can design and shoot videos that are just as engaging, just as inspiring, just as fun – all while making sure that they mirror brand values whilst appealing to target personas.

This is what a top video production or video editing company in Dubai should do. However, there's more. To get your brand noticed, production companies should demonstrate prowess in a whole range of attributes.

Below is an overview of what the top video production companies in the UAE should be able to offer you in 2021. Be sure to read the whole article – it could just save you from choosing a production company who cannot offer what you're looking for.

Tailored Solutions for Video Projects

A good production company will be able to provide a range of services. From commercials to event videography, corporate video content to drone videography, the range of services reflect the expertise of the video media production agency.
Of course, before choosing a productions company, it's a good idea to check that they have expertise in the type of video you need. After all, there's no point getting in touch with an agency that specialises in creating short marketing videos if you want professional corporate video to showcase your brand or products, right?

It's also important to decide if you want video production or live video broadcasting. There are distinct differences between the two, but the most notable is that live video broadcasting is, well, live. Video production includes storyboarding, shooting and post-production editing.

Then there's outreach. Do you want a video production service that creates the content and then markets it? If so, it's worth checking what services any Dubai media production houses you're considering employing offer.

Scalable Video Services

As you'll find in any other sector, there are various advantages and disadvantages of working with a large or a small company. These can range from the time it takes to complete a project to how much it costs.

Smaller media production companies in Dubai tend to be more client centric. This means that they can devote more time to individual projects, offering a potentially better client ROI. They'll also likely offer a more personalised service. Conversely, larger production houses have their merits too. For one, they're likely to be able to complete projects faster and therefore likely to be able to start your project sooner.

Should you choose a production company based on their size? No. Remember, just because a business is bigger, it doesn't mean that it's better. The top video production companies in the UAE should be able to provide you with scalable services – giving you the option of increasing spend to increase your ROI.
An Understanding of Sectors, Personas and Demographics to Help Video Marketing

There's much that goes into creating immersive, engaging video content. Nailing the tone, aesthetic, and content of your video can be a challenge. Some Dubai media production houses focus on creating videos for specific sectors. Others build a portfolio of video content that, whilst not being for the same sector, is geared towards similar personas and demographics.

However, a top video production company in UAE should always take the time to get to know you and your business. To understand your values and goals for the project. To understand the types of people that you want to influence. This is exactly what Sensa Productions does.

What to Expect from a Video Production Company in UAE

So, what should you expect from a video production company? Well, there are a few things: prowess, creativity, passion, dedication, experience, expertise, understanding of different sectors, personas, and demographics.

You should expect a strong portfolio of work. Video content that engages, inspires, informs, educates. Video content that reflects your brand values, achieves its purpose, and meets your budget.

Basically, you should expect everything that Sensa Productions offers.