Video Editor Dubai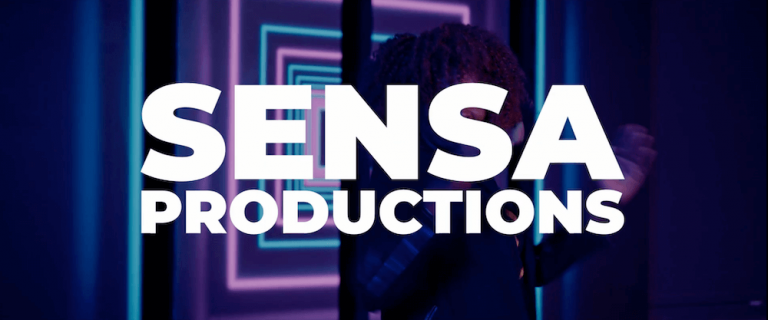 Professional Video Editing Services in Dubai
If you have video that needs editing, Sensa Productions offers great video editing services in Dubai, the UAE and worldwide. Our video editing studio is home to an award winning post production team. Read on to find out more about our video editing services, or contact us now for a quote for your video editing project.
What is a video editing company?
Video editing companies deal with post production, which is putting different videos together and editing them to create a finished film or video production.  
A video editing company in Dubai, such as Sensa Productions, offers content creators help with polishing up their videos into a carefully crafted piece.  
What are Video Editing Services?
Our list of video editing services covers everyone from small YouTube creators up to big budget TV and film production. The post production studio is centred around computers with the latest video editing software. 
The first step is to gather footage, which is usually separate from the audio. When all the video clips and audio clips have been gathered together, they are analysed by the creative team. 
Sensa Productions slogan is that we are a "creative video production company in Dubai". This means we have the expertise to decide on how to edit footage and sound so that it becomes an attractive story for your viewers. This is achieved by deciding on a look to go for, then implementing factors such as the list below.
Storyboarding. Deciding on a narrative and look based on what message you want to send.
Video sound editing. Removing background noise, normalising volume etc..
Smooth transitions. Both visual and audio clips are blended to fit the theme.
Colour correction. Also known as colour grading. To achieve a certain look. 
Encoding. Exporting the final cut of the video. Plus short clips for trailers and social media.
Take a look at our showreel for some quick examples of our video editing...
How much does it cost to edit a video?
This is a question you will need to contact us about. As a professional video editing agency in Dubai, we offer competitive pricing to suit the project. If you are looking for the cheapest video editors in Dubai, we are not the company for you. If you are looking for the best video editors in Dubai, Sensa Productions should certainly be considered for your production. 
Which brand is best for video editing?
We do have awards and claim to be the best video editing studio in Dubai, but we aren't right for every project. You should take a look at our extensive portfolio of past work and see if our past projects align with your needs and wants.
This also gives us a chance to get started on the creative side of things. If you see one of our previous bodies of work and decide you want something similar, let us know and we will instantly be able to look back on that past success and decide which elements would work well for your project.
Coming up with a clear strategy early on is the key to a successful video production.
What are the Different Types of Video Editing Services?
This could be a big list, but we will try and keep it concise. If you don't see something that matches your vision, contact us anyway to see if we do what you need. Click on each one to go through to our portfolio pages. 
Commercial. This could be a promotional video for your business or organisation, or advertisements for any platform.
Corporate. In house training, company overviews and new service introductory videos.
Events. Weddings, conferences, parties, product launch events.
Music videos. We especially enjoy music videos as it lets us get our creative juices flowing.
Product videos. Launch a new product or service for mainstream TV, social media and elsewhere.
Hotels and Resorts. We can put together stunning showcase videos for the travel and tourism industry.
Animation. Animated explainer videos.
Properties. Property listings. Aerial mapping and surveying. We even have a special division for aerial videos: Sky Vision.
Social Media Videos. All types of content with different versions for all the social media platforms.
Media. News and current events. Quick turnaround projects with deadlines.
Film. We love working on films and movies. From documentaries to comedies and everything in between.
TV. TV series and anything else you would see on television.
We can edit videos for different platforms like TV, film, media plus different sized videos to fit the various social media platforms. We can use different video codecs and aspect ratios to meet the requirements of your project. If you need help, our Dubai video editors have the expertise to make sure your videos are in the right format.
Sensa Productions Post Production Company
We are a full service video production company, offering all the features you would expect from a professional production house. We are based in the Business Bay area of Dubai, UAE.  You are most welcome to visit us in person. If you are based outside the UAE, we can have video conferences to discuss your projects. 
If you want the best Dubai has to offer in post production, Sensa Productions should be the first video editing company name on your list. Whether you need video editing for YouTube or a feature film, our production studio can meet your needs and exceed your expectations. 
Please contact us now on +971 4 578 6254 to discover how we can help you. 
 

 

View this post on Instagram