Choosing a Media Production Company in Dubai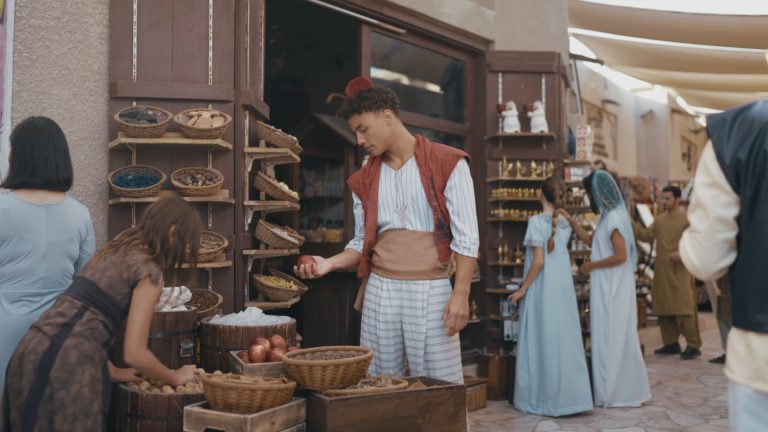 The demand for video content is increasing. At the start of 2021, 86% of businesses consider video marketing to be a core activity integral to their marketing campaigns. However, that's not the only eye-opening statistic. Find the right media production company in Dubai.
91% of marketers believe that the pandemic has made video marketing more important for brands. The key driver for this opinion has been the rise of video content consumed. You only need to look at the popularity of YouTube or the rise of streaming services – and not just during the pandemic – to see just how many people gravitate towards video content. 
When done right, video marketing can build trust and credibility, boost conversion rates, encourage social media shares, and give your SEO a real shot in the arm. In the hyper competitive world of digital marketing, it shouldn't come as too much of a surprise that shrewd businesses are clamouring to find an independent production company in Dubai, or across the world for that matter, who can create and share video content. 
But how do you know which media production company is likely to be able to create stellar video content that's immersive, on point with your brand and inspires your customers? Choose the right company. 
What You Need To Do When Choosing A Media Production Company In Dubai
Let's face it, right now it's important for businesses to tighten their belts and work to a budget. Depending on the nature and size of your enterprise – and the scope of any video marketing you choose to undertake, it might not make financial sense to hire a full-time in-house production team. Most businesses are probably best commissioning a media productions company with significant expertise in filmmaking – like Sensa Productions – to create impactful video content. 
Whether your intent on supercharging your brand awareness or are about to launch a new product line and want to instantly make a splash, the value of hiring a learned and creative video company cannot be overstated. Best of all? You'll save yourself so much money hiring expertise on a project-by-project basis as opposed to having a full-time in-house studio. 
Now, there's a wealth of media production companies in Dubai, as there are all over the world. To find the right one, there are several actions that you need to take. Interested in learning more? Keep reading. 
Have a List of Companies You Want to Approach
Now, there are a couple of ways that you can begin to identify who you need to approach. Colleague recommendations are a good start – after all, no one's likely to recommend a business that they've had a bad experience with. A good experience, on the other hand… well, let's just say it's worth its weight in marketing gold. 
Another way to see if Dubai media production houses you're considering are up to par is to check out their previous work. Visit their website. Check their social media. Look for videos with exemplary production qualities. Be sure to pay attention to stylistic elements. Have they created video content for enterprises similar to yours? Do they get the message across in a compelling way? Are they creative, experienced, knowledgeable? All these questions will help you gain the insight you need to decide if they're the right video production company for you. 
Be Clear with Your Objectives
There's no two ways about it, one of the key steps to finding the right media productions company is be clear with your objectives. Any brief should include all relevant information about who you are and what you do, the key messages you want to promote, target demographic and all relevant information.
Good content briefs are all about the specifics. This will help you to hone what you need and help Dubai production houses to understand what you're looking for. This will save you precious time and ensure that all initial discussions are productive and useful.
Decide What Questions You Want to Ask
Before meeting a video media production house, you're likely to have a few questions to ask. Make sure to prioritise the questions which are most important to you and pay particular attention to the answers. 
Important questions could be something like what's the cost? How do they work? What experience do they have creating videos similar to what you want? Can they share some success stories with you? Why were they considered successful? 
Once you know what you want to ask, you can save yourself a whole load of time and effort and remember any good independent production company in Dubai will be happy to answer your questions!
Discuss Your Goals in Detail
Don't be shy with your goals. Why? How else are you going to understand if a production house is capable of meeting your goals. Ask them if they have worked with customers who had similar goals – and how they achieved them.
If possible, setup a face-to-face meeting. This is the best way to get your personality across and see if the production house has values that are aligned with your own. If social distancing still prohibits a face-to-face meeting, set-up a Zoom or Teams call. Schedule enough time for you to get a feel for the media production agency, paying particular attention to assessing if the proposed working relationship is likely to be seamless.
Make Sure You Clarify the Timeframe
Of course, videos are a creative endeavour – one that requires considered planning, execution and post production. To assume that everything will be done and dusted in a matter of days is a mite ambitious – after all, there's a wealth of different elements that make up great vide production. However, there's no harm in asking for a timeframe for completion. 
Once you know when the project will likely be completed, you can then plan any marketing activity that you want to do off the back of the video. You might want to push it out on social media or plan to use it in an online seminar, even attend a conference and show potential new clients what your business is capable of. 
By clarifying the timeline and setting a deadline with your chosen independent production company in Dubai, you can organise and manage all your other activities and make sure that everything runs smoothly. 
How to Choose a Media Production Company
The bottom line is that choosing from the range of independent production companies who'll be able to create video content for you is all about knowing what you want, what companies can offer and being organised.
Sensa Productions has significant experience created stellar, tailored video content for a vast range of clients – you only need to check out our previous work to see that. Interested in learning more? Get in touch with us today. We offer a wide range of video production services in Dubai. For example, we are a well respected commercial video production company too.