Commercial Video Production Dubai – Promote Your Business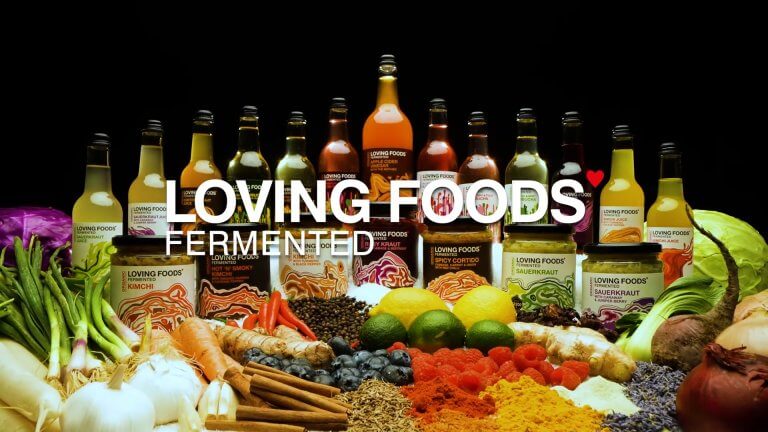 There's no denying it, video content is on the rise. Leading industry experts have predicted that by 2022, video content will drive 80% of consumer traffic. This means that if you want to make sure that your business ranks well organically, you need to hire a commercial video company in Dubai. It's that simple.
Now, that's a year off, but clear signs that video is the future of brand awareness. Just adding a video to your landing page will increase conversion rates by 80% and just adding the word 'video' to your email subject increases open rates by 19%. Not bad, right?
What does this mean? You could and should use video content to bolster your business There's no longer any doubt that commercial video production in Dubai will grow your business. Interested in learning of all the benefits that a business like Sensa Productions can offer you? We have the answers for you. 
Why You Need A Commercial Video Company in Dubai
Let's look at the main benefits of hiring a creative video production company like Sensa Productions. Once you have read the below please feel free to browse our portfolio of commercial video production projects previously carried out by Sensa Productions. We cater to all needs in Dubai and worldwide.
Build Brand Awareness With Slick Promotional Video Production
Let us ask you a question: do people even know that your business exists? The standard answer is probably yes – some do, but we could always do with more. Now, in an online landscape that's saturated with content, imagery, copy, audio, video, making sure that your business stands out from the pack is paramount. 
Think about YouTube ads for a moment. How many ads have you come across for Monday.com? Raid Shadow Legends? Nord VPN. These ads seem to be perennial, regardless of the content you choose to watch. 
Short video ads pack a hell of a punch. They build brand awareness. They can turn prospects into customers in the blink of an eye – or a however long the video is. Why would you invest so much time creating other types of content when you can make prospect's minds up for them in a matter of seconds? The bottom line: corporate video production services build brand awareness. 
Create Demand With Video Made by Marketing Oriented Producers
Now, copy and imagery are all well and good, but if you want to encourage people to visualise, truly visualise, what they could have if they bought a product or service then the only option is video content. 
When looking to find out more information about a product or service, 72% of people would choose to watch a video over reading content – when copy is on the same page. This is a strong as case as you're going to get for hiring a video maker company in Dubai to create immersive, engaging, or educational content. 
Think of it this way. When was the last time that you wanted to find out how to solve a problem. Let's say something to do with your computer, how to stop buffering when streaming content. Do you read an article or watch a video? We'd venture a guess that most people watch videos. Why? They're quick. You get to see what the 'expert' is doing. You can solve any problems in a matter of minutes.
Now, let's apply those benefits to commercial videos. Watch a video and you'll be able to envision yourself using the product, staying at the hotel, and so forth. When done right, promotional videos are a great way of creating demand. 
Maximise Engagement With Promotional Videos Targeted To Your Market
It's no surprise that brands heavily focus on engagement. After all, what good is driving traffic to a site if once visitors are there, the content is drab, uninspiring. Visitors have no reason to stick around. So, they don't. 
Successful businesses know how to maximise engagement online – and one of the best ways to do this is to leverage marketing video production to really demonstrate who you are and what your products are services can do. 
So, how does video maximise engagement? Simple. Through targeted, yet diverse content. From how-to guides to tutorials, webinars to event videos, product reviews, interviews – even vlog content. These videos do something that's vital to any brand – they add value. 
Then there's live streaming. We don't think that anyone will be shocked to learn that live streaming has grown in popularity over the last few years, leading many a commercial video production company in Dubai to leverage the live aspect of video production to help brands promote their products and services – think Apple live launches of new product. How many views do they get? A lot. 
This maximises engagement, helping customers to identify and connect with brands. And remember, the more engagement your brand gets, the more products and services you can sell.
Google Likes Video Content and Loves Great Video Content
As mentioned at the start of this blog, Google really likes video content. This isn't going to change. If anything, it'll only increase as 2021 and 2022 unfold. Right now, it's a great opportunity to jumpstart your organic marketing by upping your spend on marketing video production in Dubai.
Now, there's much that goes into optimising video content for search. For one you need to choose the right video platform to showcase your brand. You'll need and attention-grabbing title, SEO-rich description, and engaging thumbnail. But more important, you'll need to make sure that your marketing video production in Dubai, or anywhere in the world for that matter, is on point. 
To do this, you need to hire the services of a business that knows how to create content that people love. A business like Sensa Productions. Think of it this way, what good is a honed SEO strategy if your video content is boring, blurry, or just plain bad?
You Need a Commercial Video Company to Grow Your Business
The bottom line is that you need the services of a promotional video company to grow your business. Every day that you're not leveraging video content is a day of missed opportunity. 
Google's biggest algorithm update – one that judges your website on individual page authority – is just around the corner. You only have a matter of months to optimise your website. 
Interested in learning how Sensa Productions can help you to create a commercial video that will showcase your business? Contact us today to find out more.
We are also a leading video editor in Dubai, in case you have already started production and need someone to complete the production with award winning video editing. 
---
Below Is The Making of Our Internationally Acclaimed Film The Jigsaw. Which won 25 awards at film festival around the world.