Key Tips to Get Music Video Production in Dubai Right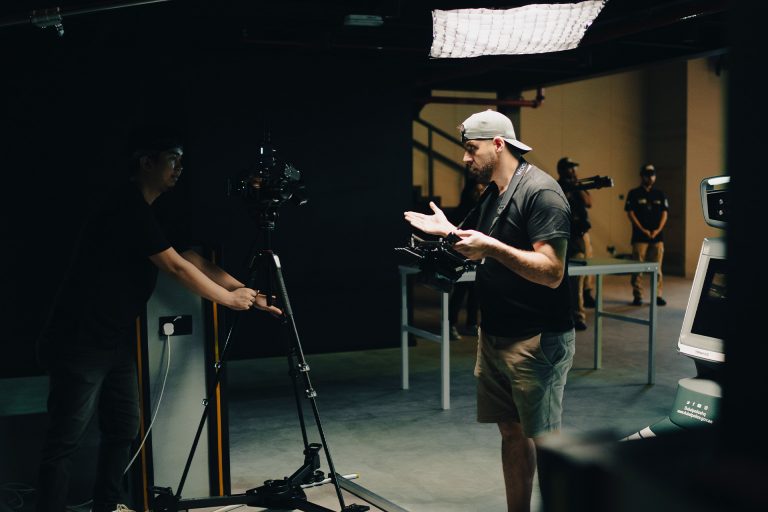 Michael Jackson's 'Thriller,' Nirvana's 'Smells Like Teen Spirit,' Luis Fonsi's 'Despacito,' Ed Sheeran's 'Shape of You.' You might know the song's – or you might not – everyone's musical taste is different! But you know the music videos.
The right music video not only compliments a single, but it also elevates it. When shared across multiple platforms, increasing an artist's visibility, it increases artist exposure exponentially. It demands attention, invokes an emotional or psychological response and convinces audiences to put their hands in their pockets. 
That being said, getting music production in Dubai – or anywhere in the world, right for that matter, is paramount. Want to know how it's done. What Sensa Digital can do for you? Keep reading. 
Storyboard Conceptualising with a Creative Production Studio
The best music videos tell a story. One that's engaging. They have plot, narrative, genre, even characters. Often casting the artist in the central role. There's a clear concept, one that's well-executed. 
To do this, you need to leverage the service of a music video production company with the requisite expertise. A business that can translate ideas into visuals. That can plot scenes that follow an engaging narrative. That knows how to storyboard. A music video production company like Sensa Digital.
Choose the Right Videographer Team
Some video production companies have experience in creating 'how to' videos. Others in product launches. If you need to hire a company with music production in Dubai expertise, you need to identify one with just that experience. With a team of individuals that each bring something to the table, working to a common, collective goal. 
A well-structured team will typically feature a director, DP, videographer, producer, video editor and, potentially a few assistants. Be sure to choose the right team for your budget. One with the requisite skills. Try not to cut financial corners and hire people with expertise. You won't regret it. 
Don't Forget the Sound Engineer
What good is a music video without dulcet, clear sound? No good. It achieves the exact opposite of its purpose! If you're in need of music production in Dubai – or anywhere for that matter – you need to hire a professional sound engineer to make sure the audio is crisp and clear. 
The good news is that there are professional sound engineers with experience working on music videos. They know what they're doing. Have built up sufficient expertise to hone the sound quality to the nth degree. If you want to create an impactful music video, don't forget the sound engineer!
Edit the Video Footage Well
Audience's can spot bad editing a mile away. At best, bad editing is jarring. At worse, it ruins the narrative. Getting all the footage shot is only half the job. Next comes the editing. 
The editor is responsible for transforming raw footage into a narrative. A good music production in Dubai company will have a great editor in their arsenal. Making cuts at the right moment, honing the frame speed, adding any post-production special effects all enhance to the final quality of the video. And more. A good editor – like those employed at Sensa Digital knows just how to do all this – and more. 
Split Testing Your Video
Once the video has been shot, edited and signed off, there's one more important action to take – split testing your video. The results will tell you which parts resonate well with audiences, and which would be better left on the cutting room floor. 
As an any essential aspect of any marketing plan, knowing this will help you to shoot and edit better videos in the future. Any educated music video production company in Dubai, like Sensa Digital, will be well-versed in using A/B split testing tools to see if any music/editing/special effects are favoured over any alternatives. 
Looking for a video production house in Dubai with the expertise to deliver innovative, engaging, affectual music videos? Get in touch with Sensa Digital today.