Five Key Reasons Why You Need to Hire a Top Videographer in Dubai for Your Corporate Event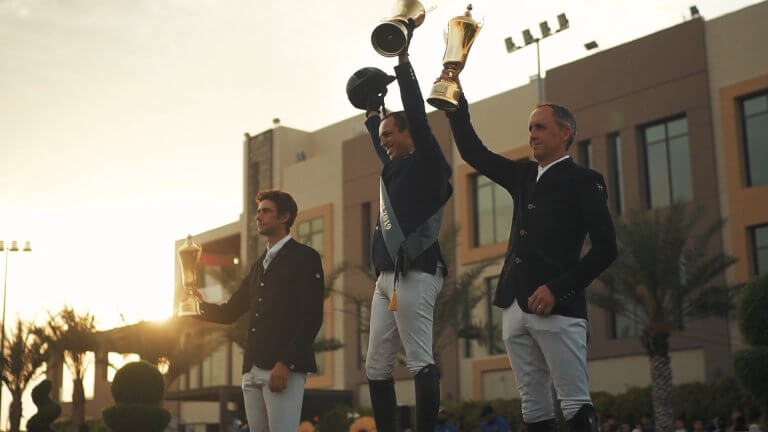 There are few better ways to build brand awareness, network with professional colleagues, cultivate relationships and grow the reach of your brand in person than with corporate events. Despite the growth and popularity of digital marketing, there really is no substitute for the face time you can have at corporate events.
Now, before you stop and say that corporate events are no longer a priority, that they've been halted by the global pandemic, let us stop you and say that yes, at the moment, corporate events may be on the back burner, but they existed long before COVID-19 and they'll likely exist long after we've beaten the virus. 
This means that right now businesses have a unique opportunity. They can strategize, plan for the future. Devote some time to deciding how to launch their business into a post-COVID world and get one step ahead of the competition. It's all about consumer confidence. Brands can assure customers that despite the disruption caused by the pandemic, they are still in a position to provide valued services to customers.
How can they do this? Well, a good way is to launch a new product, host training workshops, or run seminars. Better still, you can supercharge your corporate event by hiring a corporate videographer to capture the occasion and then promote it online. 
Interested in learning more? Here are five key reasons why you should consider hiring a videographer to capture your corporate event. 
Professional Corporate Event Video Boosts Your Brand Awareness
---
These days anyone with a smartphone can create crisp video content. But does that mean that it'll be any good? Well, without being cynical, the odds are unlikely. If you want to make an impact, you need to hire corporate videography services, like those offered by Sensa Productions, to truly capture the event.
Remember, potential customers who'll watch your video aren't just learning about the event, they're learning about what you do and who you are. They'll judge you based on the quality of your content. A video that looks like it was shot on a shaky cam, edited poorly or, worse yet, doesn't reflect the event itself won't inspire any confidence in your brand.
A professionally shot video with high production values tells viewers that you have taken the time to make sure that the image you are promoting is professional – and that this dedication is likely to be reflected in everything you do.
Professional Videographers Know How to Capture Corporate Events
---
Hire professional Dubai videographers, like Sensa Productions, and you can rest easy, safe in the knowledge that they know how to conduct themselves at any corporate event. They know how to film discreetly, unobtrusively – whilst capturing the event in its entirety. 
Amateur videographers don't have the level of expertise to do this. Oftentimes, they can miss important elements of the event, and even disturb the invitees or disrupt the proceedings. This poses a problem because, not only can it disrupt people attending the event, it can result in badly shot footage that not even post-production can fix.
Professional Corporate Videographer Knows How to Edit Footage
---
Capturing stellar footage of a corporate event is one thing. Editing it into a clear, succinct narrative is another. As good as amateur videographers may be at capturing a corporate event, the odds are that they don't have the necessary expertise or access to software to edit the footage to ensure that it tells the story of your event.
There is much that goes into video editing. From understanding how to cut the footage together to how to overlay sound with video, remove background noise, add subtle effects… the list goes on. 
Knowing this is essential. Why? Production values are what makes the difference between video content that embodies professionalism and inspires confidence and content that's, well, bland. Amateur. Editing videos without the benefit of professional video creators is like trying to run a marathon without any training. 
Professional Videographers are Storytellers
---
Businesses like Sensa Productions do more than just shoot and edit footage. They are storytellers. Communicators. They inspire. They prompt action. It is only through passion, dedication, and years of experience that this can be achieved. 
Your corporate event can offer so much more than information about a product you're launching or a workshop you're arranging. It can be the most important element of your brand marketing. It can make that emotional connection that turns prospects into brand advocates. It can give you an identity, a narrative. This is much more powerful than recording events as they unfold, and this is precisely what a cinematographer in Dubai can deliver. 
The Whole Process Will Be Completed in a Timely Manner
---
Amateurs cannot complete a task as fast as professionals. That's just a fact of life, regardless of discipline. Now, you may be thinking that you have all the time you need to shoot, edit, and promote a video, but do you really?
Remember, events can be forgotten. Especially specifics. Busy professionals, people who have multiple responsibilities, make decisions paramount to the business, or whose day never looks the same, are unlikely to remember a corporate event they attended weeks, let alone months later. Delays can be the death of an impression for any business video maker. 
If you want to reinforce the positive impression that you made hosting a corporate event, you need to make sure that it remains fresh in the minds of stakeholders and decision-makers. How can you do this? By promoting a video of the event.
A professional videographer in Dubai can shoot, edit, and deliver a video of your corporate event in a fraction of the time that you do it yourself. This then allows you to bolster your brand awareness and achieve an immediate ROI.
The Bottom Line… You Need to Hire a Top
Videographer in Dubai
for Your Corporate Event
No one will watch bland, uninspired videos. It's really that simple. You'll waste all the time, effort, and troubles of shooting, editing, and promoting a corporate video. If you want to make the right impression, you need to hire the services of Dubai videographers. 
Interested in learning how Sensa Productions can help you to create stellar, opinion-shaping corporate video? Contact us today to find out more.