Environmental Services in Dubai Revolutionised by Drone Videography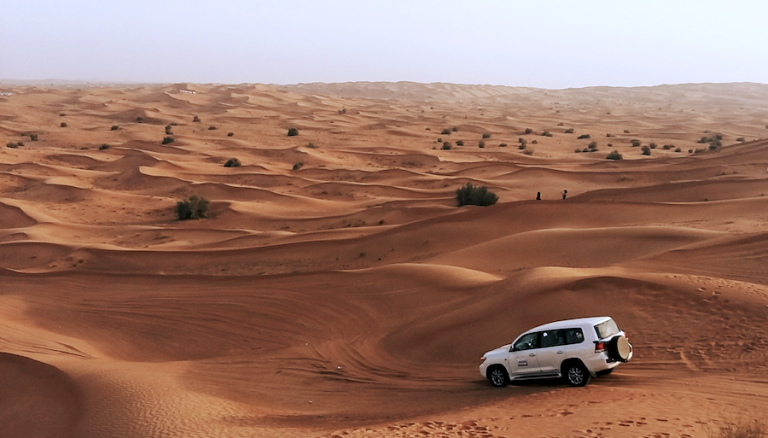 As was highlighted in late summer by a top official in the municipality of Dubai, drones are the latest tool to make sure environmental safety. A clear sign that drone services in Dubai are evolving – and becoming integral to a wide breadth of sectors, this acknowledgment reflects how far the technology has come in the last decade – and its potential to drastically improve commercial operation in the years to come.
Drone Videography in Dubai
Originally employed in military application, the prevalence of drones in Dubai's skies has soared in the last few years. Today commercial video production operations and keen civilian hobbyists fly drones, using their remote capabilities to gather data and swiftly and efficiently deploy goods in hard to reach areas.
The environment has used drones to great effect – and will continue to do so in the coming years. Let's look at how drones have revolutionized the environmental sector.
Effective Deployment
So, how are drones used in the environmental sector? Well, they have proven vastly effective in monitoring and controlling pollution emanating from industrial sites and other projects. The data they have gathered is used to enhance environmental protection opportunities. This has been clearly stated by the director of the environmental department, Alia Al Harmoudi.
Clearly advocating for drone companies in Dubai to continue to play a prominent role the environmental services sector, Alia Al Harmoudi stated the advanced specifications and capabilities of Dubai drones save time and other resources when looking to obtain accurate information.
With flight capabilities improving all the time, and the ability to equip drones with professional HD cameras capable of providing panoramic day and night-time video and images, drone companies in Dubai provide a vital service to a wealth of clients in the environmental services sector.  
Inspection Teams
Effective monitoring of industrial sites is essential to safe and secure operations – and public confidence in the activities performed by a business. Inspection is paramount to ensuring that potential issues are identified and resolved. However, on occasion, inspection teams face a challenge readily identifying potential hazards, for example.
Using drone services in Dubai to remotely view specific areas of an industrial site has grown exponentially over the last few years. The environmental sector in Dubai has borne witness to steady growth over the last few years, however, monitoring of sites using drones equipped with HD cameras has seen an even greater rise in popularity. There is a reduced need to use inspection teams to monitor very specific areas – drones can complete this. The impact this has had is easily quantifiable – and keeps workers safer.
An Expansion of Services
The success of using drones in Dubai within the environmental sector has led to an expansion of the services provided. Developmental projects, central cooling stations, and fuel supply stations are now remotely monitored, with fully trained and learned professionals using drones to gather data.
Areas of focus have shifted, thanks largely to the capabilities of drones. Air control and compliance and meeting the highest standards of environmental safety, adhering to strict regulations, is now easily achievable. This includes the safety and storage of hazardous materials.
One Specific Environmental Area Explored
Cement manufacturing facilities have committed to installing air pollution monitoring stations. These are then linked to Dubai's air quality database. This increases procedural reaction in the event of a facility violating environmental legislation by exceeding permissible environmental limits – with findings recorded through drone services in Dubai.
Those industrial plants that generate large quantities of air pollutants and pungent odors, resulting from operational processes, have committed to installing pollution and odor control units to demonstrate that they operate within permitted environmental parameters.
Safety Operations
Another area within the environmental sector that benefits greatly from deploying drones is safety operations. Drone companies in Dubai have co-ordinated operations with leading security companies to deliver efficient monitoring of environmental sites.
This is a process that will undoubtedly grow in the coming years – primarily due to its continued effectiveness. Leading proponents of the technology believe that security companies in the emirate should aim to adopt a unified mechanism for the import and storage of hazardous materials. It is hoped that this will enhance environmental safety operations, minimizing any risks.
All warehouses that contain dangerous goods will be listed on a database. This is part of a strict control plan to make sure that goods are efficiently stored. Not only that, it will then be easy for inspectors to examine and conclude that all environmental parameters are met, thereby enabling businesses to confidently achieve permits – and operate within environmental parameters.
With such widespread use of drones within the environmental sector already, it seems only logical that when examining the contents of such warehouses, drones will be deployed to make sure that all storage complies with recognized legislation.
Drone services in Dubai have already revolutionized the environmental sector. With such broad capabilities – and the ambition to create safer, more efficient work processes, it seems only logical to assume that the prevalence of drones in the environmental sector will only grow in the years to come.