Why Filming Your Corporate Video Production in Dubai on Your Own Smartphone Is a Bad Idea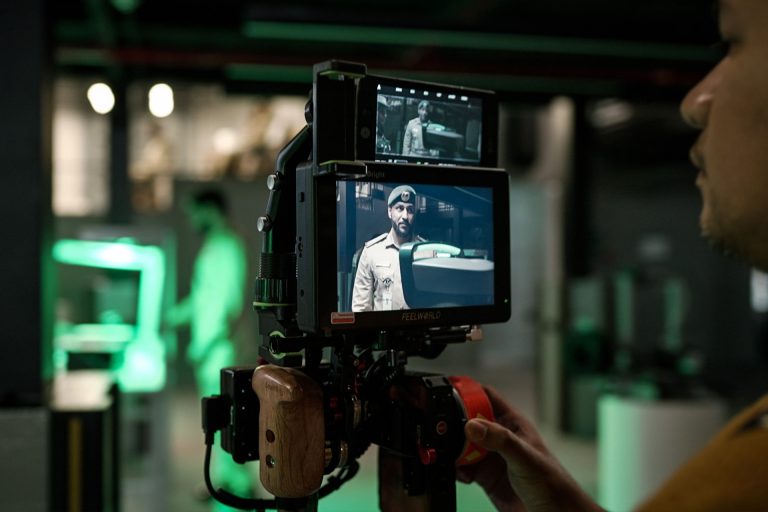 Don't use your smartphone to record corporate videos. It's that simple. Sure, it might seem convenient, cost-effective and you may even have someone in the business who's proclaims themselves a whizz with a smartphone but entrusting what is your most immersive marketing activity to an amateur who just happens to have a handheld device at their disposal is foolhardy. 
Filming Corporate Video Production in Dubai
Imagine for a moment that you've shot tonnes of footage. You've even managed to cobble a series of videos together. Sure, that narrative may be all over the place, the purpose of each video confused, the footage a mite shaky and the editing all over the place, but you have a series of corporate videos that'll do the job. 
Does just 'doing the job' inspire brand confidence? No. Not at all. The bottom line is that your corporate video production in Dubai should ALWAYS showcase YOUR PROWESS. 
So, let's have a look at why filming your corporate videos on a smartphone is a bad idea and why you MUST entrust all video production to an expert production house like Sensa Productions. 
Ergonomic Stability
What do you think of shaky cam? For a time, it was all the range in Hollywood. Directors must have figured the technique to be immersive. But is something really immersive if, at best it's difficult to decipher what you're seeing and, at worse, it makes you feel nauseas? We think not. 
Then same principal can be applied when filming on your smartphone. Unless you magically have rock steady hands (which is highly unlikely), it's nigh on impossible to stabilise and comfortably hold your smartphone for prolonged periods of time. Sure, you could buy a tripod or ergonomic gimbal, but which should you buy? Will it be any good? 
Remember, promoting inadequate quality videos is worse than promoting no videos at all. Inadequate quality videos tell audiences two things: one, you don't know what you're doing. Two, you don't care what you're doing. Neither inspires confidence and trust.
Limited Recording Options 
As if not only being able to shoot shaky videos wasn't bad enough, but there's also another reason not to entrust you're, let's face it, vital corporate video production to smartphones: you have limited recording options. 
Many so-called affordable phones promise 960fps. But this isn't technically true. You'll need hardware support to shoot at true 960fps. This software interpolation copies and duplicates frames. The result? Choppy and poor-quality resolution. A more realistic resolution is 480fps. The result? Not what we would say is the best quality video content. 
When all's said and done, you'd be better off entrusting your corporate videos to a reputable production house like Sensa Productions – one with the expertise and equipment to shoot and edit stellar videos!
Lack of Knowledge, Experience and Creativity 
The last point is the most important. You might consider yourself to be someone rich in creativity. Shooting and editing a corporate video is totally in your wheelhouse. But is it really? Without being presumptuous, the answer is likely to be no. 
When you want something done right, you call in the experts. The professionals. Sure, most of us can shoot a video, but in the grand scheme of things, not everyone is Steven Spielberg! The lack of knowledge, experience and – most importantly creativity – will be telling in the final product. Trust us.
So, whether you're shooting product launch or commercial videos, all corporate video production should be entrusted to the experts at Sensa Productions. 
Have you a corporate video project in mind? Need some help.
Get in touch
with Sensa Productions today.